Minebea Intec provides products, solutions and services to the food industry for increasing the reliability, safety and efficiency of production and packaging lines.
During their rebranding process, Minebea Intec (before: Sartorius Intec) wanted to create a new design language for all their products. That included the product's hard cases as well as the Interfaces for the indicators. 
This project was a special experience, cause I got to work on it together with my dad. His studio got hired for the job and he teamed up with me to expand his competence in interaction design.
We started with listening to them. Learning about the industry and understanding their current portfolio. Specifically for the interaction design, I needed to understand all current functions.
We gained that knowledge through many visits at their production sights, as well as workshops with different teams from the client's side.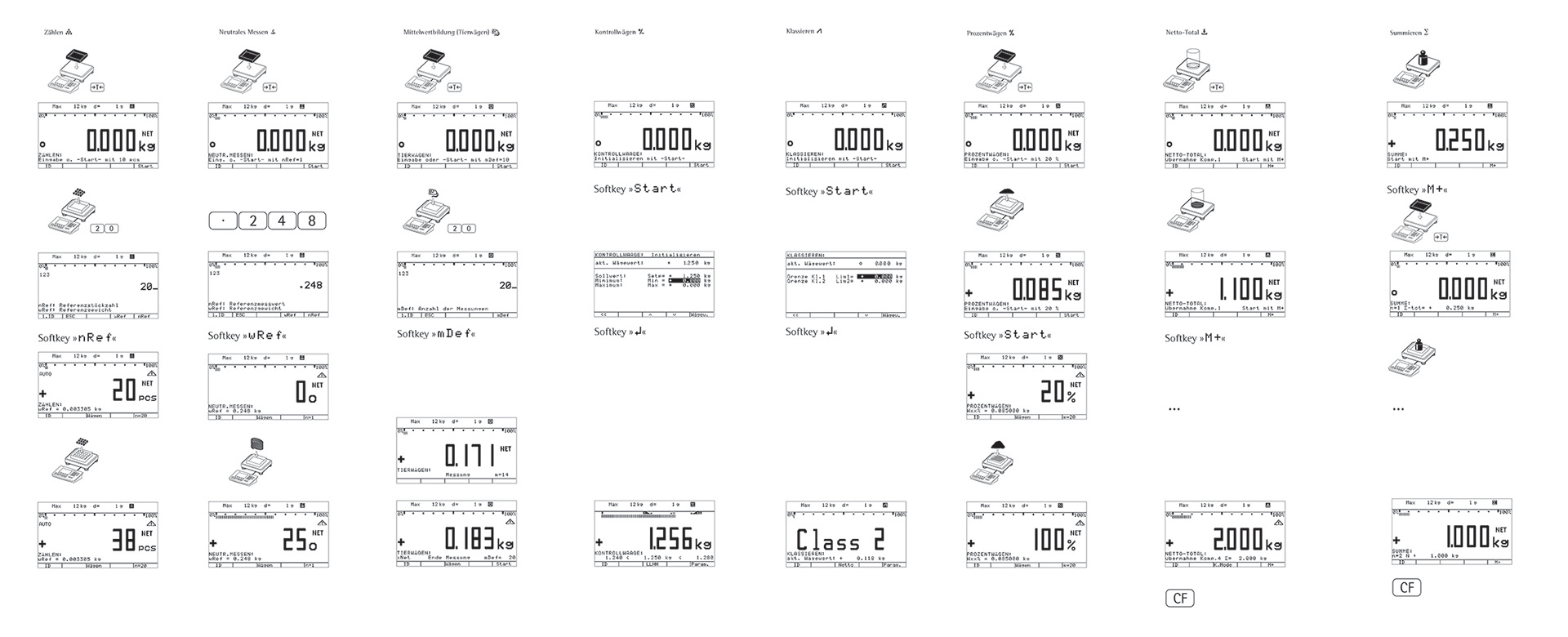 To enhance the interface, first we reorganised the displays by determining the common denominators for all products. We reworked typographie and all the Icons to achieve a uniform look and feel. 
My favourite part of the design is the font for displaying the weighing results. Segment displays had been used for decades and are still being built in some products. The segmented numbers have very specific style intrinsically tied to precise industrial instruments as well as our nostalgic Casio watches and alarm clocks. The Refrigerator Deluxe by Mark Simosnon conserves that style perfectly.
For the keypads we created a common denominator by forming the "action beam". The most important buttons on all indicators are now always located within that beam.
Due to this industry's specific requirements we were bound to hardware that is long outdated in other sectors like consumer products. But segment- and b/w graphical displays and membrane keypads were still state of the art in their industry.
For us as designers it was obvious that the first one to establish touch displays and user centered, responsive interfaces in that industry would be ahead in the future. It didn't take much to get the management on the same page.
Eventually we were tasked with creating a concept scale which would combine all the state of the art knowledge from consumer products with the highly specific requirements and sterile, robust tech of industrial equipment.
The CS5000 indicator interface makes every day work a lot easier through a number of smart features and very simple layout and architecture.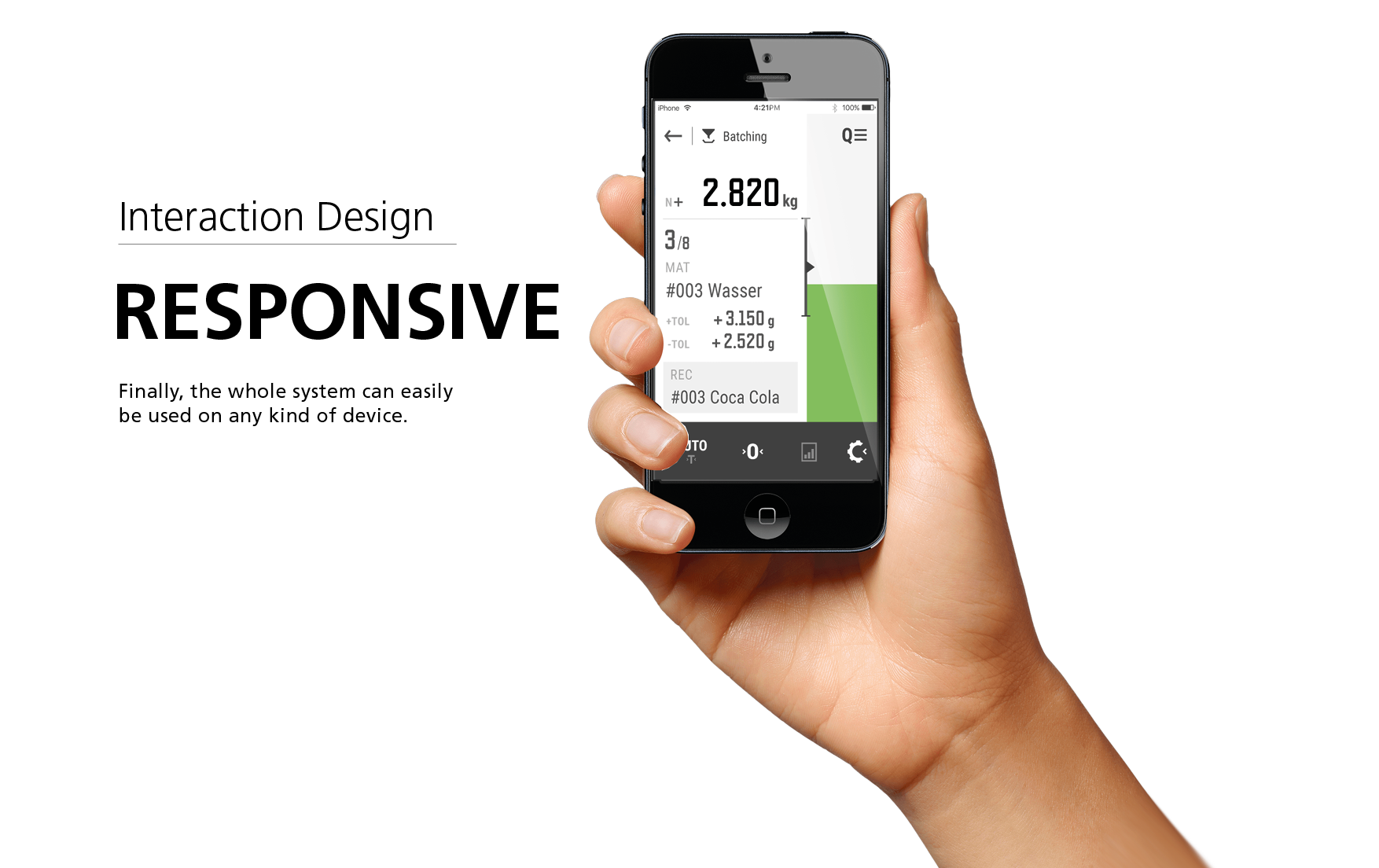 Conception, Workshops, Information Architecture, Interaction Design, Icon Design, Screen Design