People Share is a Foundation focussed on creating infrastructure to enable burdened children all over the world a happy childhood with equal chances.
Since 2014 I have been working with them voluntarily on
 a number of projects handled independently from each other. At that time People Share was more like a necessary entity for Austrian donators being able to support those projects and making sure their money actually arrived. 


The founders used their connection to the Viennese high society to inform about their projects on every possible ball, gala, event or other occasion and to deliver the message, I designed handouts, flyers and posters.
The website informs about the ongoing projects, their individual progress. It's main message is that donating (or sharing) money is only one option to do good. The ones who actually roll up their sleeves and start doing something have the biggest positive impact and if that's not an option for you - than by sharing their stories, you can help just as much.


It is time to share.
Video clip: © Marcus Sanders
In 2015 and 2016 I was lucky to be part of several excursions to Kilis, a city at the Turkish-Syrian boarder, where People Share is the main financier of a refugee project that focusses on children orphaned by the Syrian war. People Share had managed to collect a lot of money from Austrian donators and that money was used to build and maintain a school and a kindergarten as well as renting space for living, right there in Kilis. My task was to collect impressions and document the project's progress.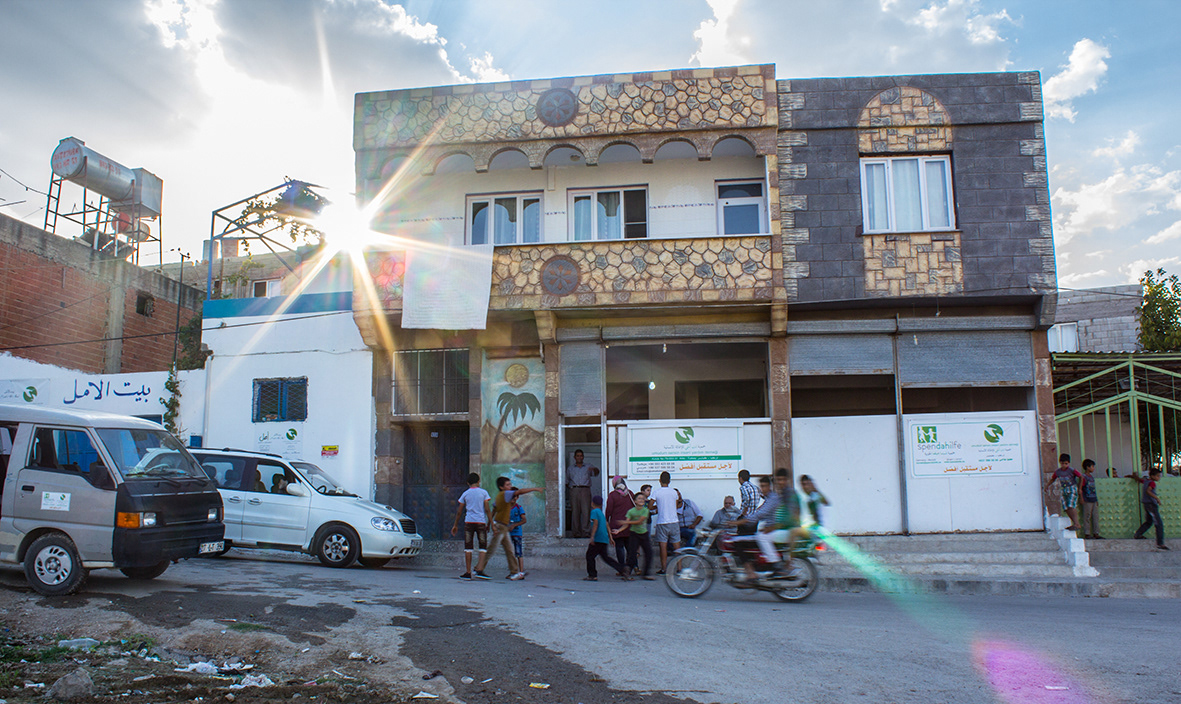 The story behind that project is about 
Mahmut Dahi and his family.
His 
organisation 
"SpenDAHIlfe e.V."
provides food, housing, clothing, education and a community for children orphaned by the Syrian war. With the big refugee movement in 2015 they also took in whole families who could only make it as far as passing the boarder.
​​​​​​​
While the circumstances are extremely emotional and hard to deal with, the admirable Mahmut Dahi, his family and their helpers manage to enable a loving and happy childhood for their protégés. I was deeply touched by their effort. Here's just a peek of his story that I want to share...
Emblem by Ileana Mayer-Dobnig, 
logo type and arrangement by Georg Brennwald, 
animation by Henrik Vonderlieth
Art direction, conception of communication, web design, graphic design, print design, picture editing, photography